Mabie more characters from fire emblem three houses, and fire emblem fates, Fire emblem echoes, and fire emblem awakening.
Why not chrom from either awakening or echos?
lemme be honest… fe3h is the only fe game i really know about, besides binding blade (sorta)
Hmmm… Ima tell you there are ALOT of fire emblem games
Added Fire Emblem Ashe and Bow Cursor to Games cursor collection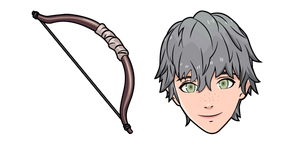 yes
now Takumi!
then Corrin!
we need Takumi and Corrin!
shakes head
inhales SYLVAIN SYLVAIN SYLVAIN
MAKE A SYLVAIN CURSOR
smiles because of a certain forest
cries tears and hopes for mercy
I…
GO WORK ON SOME SORT OF STORY WITH THEM IN IT.
NOW.
l'M CONTENT STARVED AND I JUST REALIZED THAT.
…I said to do a story with our fave ex-friends