I would like to see more Country Flag Cursors since they haven't done them in a while
Added Uganda Flag Cursor to Country Flags cursor collection
Can we get a Bosnian Flag Cursor to the collection
Added Bosnia and Herzegovina Flag Cursor to Flags cursor collection
Added Dominican Republic Flag Cursor to Country Flags cursor collection
Canadian is also available here
Added Estonia Flag Cursor to Country Flags cursor collection
Added Cuba Flag Cursor to Country Flags cursor collection
Added Tanzania Flag Cursor to Country Flags cursor collection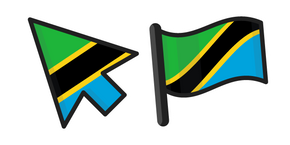 Added Slovakia Flag Cursor to Contry Flags cursor collection
we had a member of the ugandan parliament sleep in our house once
Wow, how so?
Why they did not stay in some hotel for diplomats?
there was some sort of conference and i don't remember why, but he wanted to stay at someone's house instead, so we let him stay at ours. he was a super interesting man
What about Alabama Flag??
When I think about people from the parliament in my mind I see many security people and armored vehicles
Not a guy just staying at someone's home
But still, it's very nice of your family to let him stay
I've never been to Uganda, its probably a different world to us
Google shows nice pictures of nature there
it sounds interesting. this was back in 2019 so i don't remember what he said about uganda but i think they do mostly farming out there and it seems to be doing pretty okay